Oral Roberts University Integrates Wearable Technology with Physical Fitness Curriculum for Incoming Students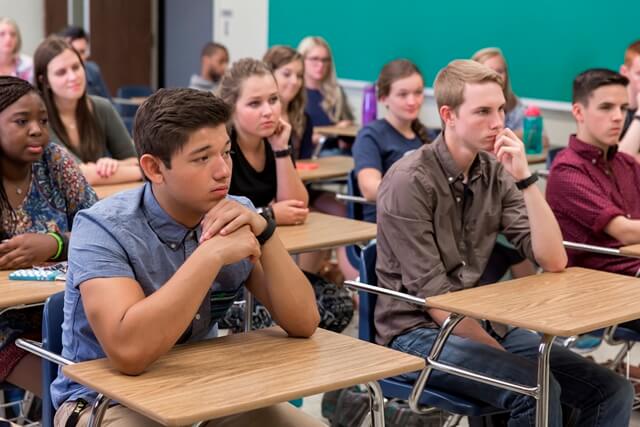 Oral Roberts University (ORU) has maintained a fitness component as a part of their unique Whole Person Education since the University opened in 1965. In past years, students were required to manually log aerobics points in a fitness journal as a part of this fitness program. Through the innovations of Brightspace™ (D2L) and advancements in wearable technology, all incoming students will have the option of tracking aerobics points and fitness through Fitbit™ wearable watches.
"ORU offers one of the most unique educational approaches in the world by focusing on the Whole Person – spirit, mind and body," said ORU President William M. Wilson. "The marriage of new technology with our physical fitness requirements is something that sets ORU apart. In fact, when we began this innovative program in the fall of 2015, we were the first university in the world to offer this unique approach to a fitness program."
Those who choose to utilize Fitbits will reap the benefits of a more convenient fitness tracking system. The Fitbit trackers will feed into the D2L gradebook, automatically logging aerobics points. The on campus bookstore has sold more than 550 of the wearable watches.
"ORU is dedicated to creating innovative academic solutions for our global student population," said ORU Provost Kathaleen Reid-Martinez. "We are excited to offer this cutting-edge technology that will enhance our on-campus student's experience and increase the convenience of our fitness programs."
Before this breakthrough on the campus in Tulsa, the University successfully integrated wearable technology in their online programs. The university inspired and encouraged all online students to track physical activity through wearable technology in the spring of 2014. This allowed them to save, plan and share progress.
Leading technologies like BrightSpace™ and Fitbit™ literally transport digital electrons from student's wearable band anywhere on campus into the secure Learning Management System known as BrightSpace™ (D2L). Students from more than 86 different nations can go back home and get the exact same mobile experience.
To learn about ORU's unique Whole Person approach to education or to start work toward a degree online or on campus at ORU, visit www.oru.edu.
About Fitbit
Fitbit was created to empower and inspire individuals to live a healthier, more active life. They design products and experiences that fit seamlessly into individuals lives, making to easier to achieve health and fitness goals, whatever they may be.
About BrightSpace™
Founded in 1999 as Desire2Learn, BrightSpace™ is an online learning platform and community that delivers a personalized learning experience so every student can make the most of their potential to change the world.