Mathews Named Oral Roberts University CIO, Focus on Global Reach Through Technology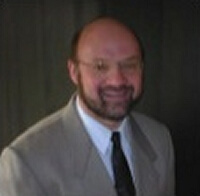 Oral Roberts University President William M. Wilson announced Michael Mathews as the new Chief Information Officer (CIO) for the university. Mathews will assume his new role on April 3, 2014.
"Technology is a key component for the globalization of the ORU education," said Wilson. "Having the right CIO at the helm is critical for extending our mission into the world in the 21st century. Mike has the depth of experience we need to have excellence in information technology to be highly effective in the global marketplace."
"Mike Mathews brings a unique blend of business acumen and technological expertise to ORU which will be leveraged to deliver the ORU experience and quality education to those around the globe," said Neal Stenzel, ORU chief financial officer.
Mathews brings more than 24 years of experience as a senior-level IT executive. Throughout his career he has implemented creative solutions that have added value to end-users in higher education, manufacturing and high technology products as well as business process management.
Mathews has held positions as a CIO, general manager of CIOs, chief strategist for innovation, business development officer, trainer, teacher and vice president of academic services for leading corporations and higher education institutions. He has also been a CIO within the higher education industry for more than 12 years.
Mathews has a rich work history including 12 years at Cray Research as an instructor and global training manager; and 10-years at SunGard Higher Education where he served as CIO and vice president of academic services. Through these roles, he has influenced hundreds of research, energy, chemical and manufacturing companies, as well as more than twenty community colleges, universities and statewide systems.
Mathews has assisted many higher education institutions in identifying mechanisms to improve both the strategic and operational effectiveness of their academic and administrative information technology investments. These activities include development of new organizational models, long-term strategic plans, IT governance, online program market studies, online learning delivery models, online programs, and state-wide and national award winning initiatives. Two of the national initiatives include national studies on the alignment of student success with campus technology.
In 2012-2013 Mathews led a major national initiative that earned him two invitations to the White House as well as speaking engagements at national educational conferences and a national summit on U.S. academic policy. He created the innovative Educational and Career Positioning System, which is under U.S. Patent, and has won two national education awards in 2012/13, including the 2013 Innovator of the Year by Campus Technology. The system has been published by EDUCAUSE (August, 2013) as a leading disruptive technology for U.S. and global education.
Mathews has earned associate and bachelor degrees as well as a master in online teaching and learning from UCLA. He has also earned many certificates from institutions ranging from Dunwoody Institute of Technology, Harvard Business School, Global University, UCLA, UW-Madison and UW-Stout. Mathews has been trained on computer systems ranging from PCs to Cray supercomputers. In addition, he has specialized training and certification on business processes management and is trained to work on seven major student information systems/ERP systems including Banner, Datatel, PeopleSoft, SAP, JD Edwards, MAPICS and Oracle.
Mathews worked for the Assemblies of God Distance Education University (Berean University) as an academic technology director and developed their first online ministerial credential program in 1998. The program was recognized as one of the first developed online certificates for ministers in the world.
About Oral Roberts University
Oral Roberts University is a world-renowned Christian university located in Tulsa, Oklahoma. Founded in 1963, ORU serves students from 50 states and more than 70 countries, representing over 40 denominations. ORU offers more than 60 undergraduate majors, 13 master's programs and two doctoral degrees, plus NCAA Division I athletics. For more information on ORU, visit www.oru.edu.