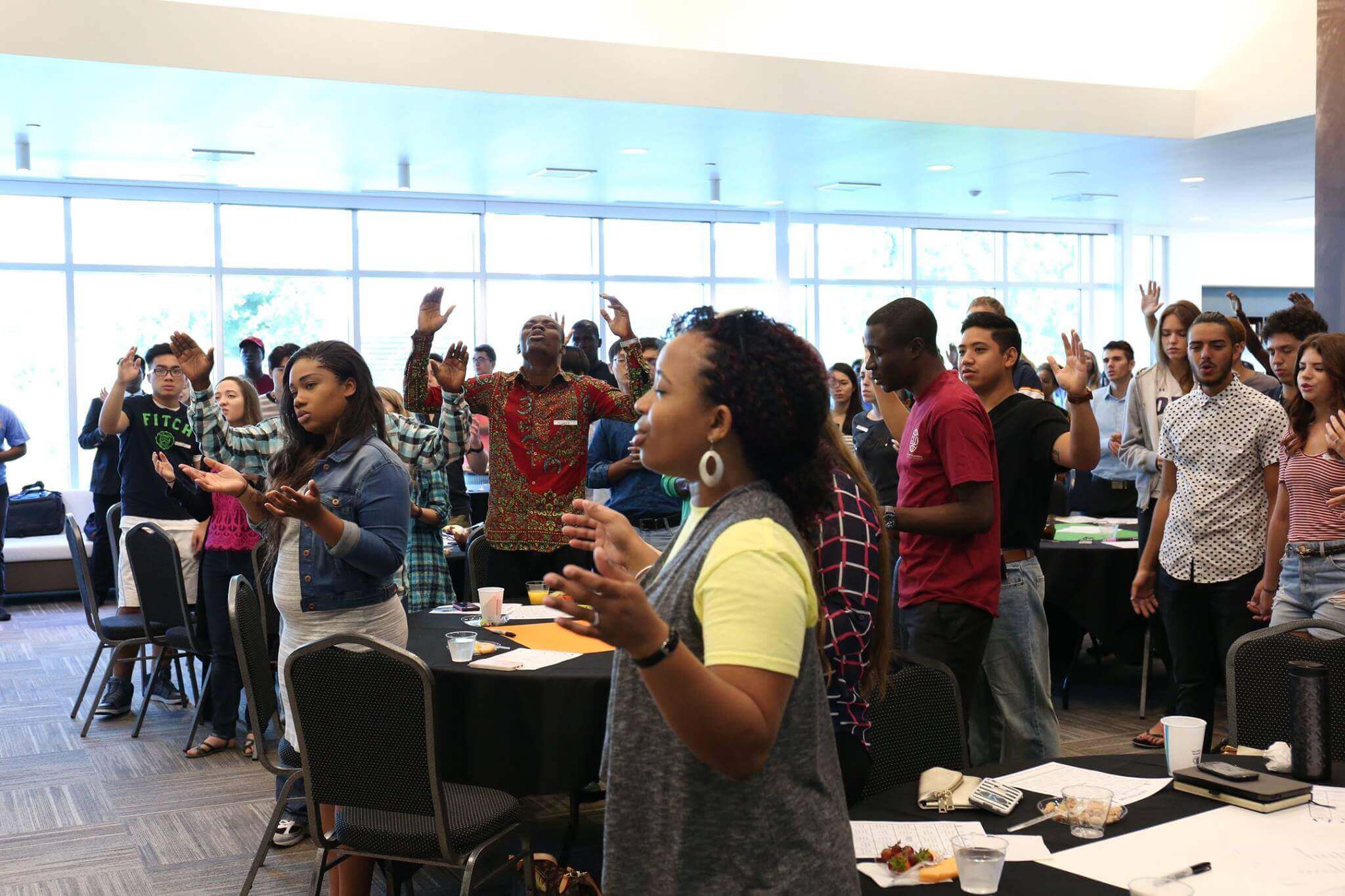 Students having a time of praise and worship during the 2016 International Students Orientation
The International Center welcomes the incoming international freshman class every year by organizing the International Student Orientation (ISO). The event is usually the first time that new international students meet with returning international students. ISO provides a perfect atmosphere for new students to feel welcome into the ORU culture.
During orientation, the International Center invites speakers from different departments to give talks on various issues that international students will encounter during their stay at ORU. Some of the topics covered during ISO 2016 were: Immigration and Visa issues, Student Success & Retention, Culture Shock as well as a session on putting God first in their academic journey at ORU.
More pictures of the the 2016 Orientation can be found on the International Center's Facebook page (ORU's International Center).