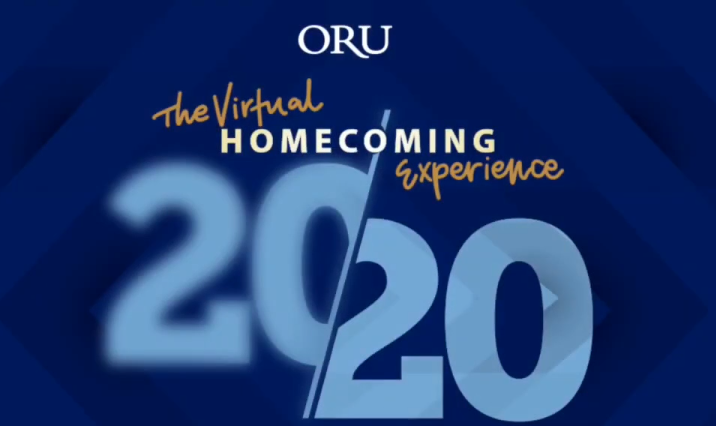 VIRTUAL HOMECOMING 2020: A CLEAR(ER) VISION FOR OUR FUTURE
Wow! What a week! We just want you to know how grateful we are to everyone who participated in our first-ever virtual Homecoming. So many of you tuned in to watch vintage sports events, live chapel services, an ORU Missions update, a dance concert, and lots of other events.
Through it all, we wanted you to reconnect with ORU and see not just where we were, or where we are, but where we're going. President Wilson gave a very clear picture of what the future holds for our university when he spoke during the Saturday-night Alumni Awards celebration. If you missed that event, you can still see it by going to our YouTube page.
You can watch most of the events—again or for the first time—by using the links in the schedule below.
We also want to encourage you to learn more about that clear(er) vision for ORU's future—the Whole Leaders for the Whole World campaign—and consider making a gift to support the students who will be impacted by the new buildings, new scholarships, and leadership training that comes with the campaign. You can give now by going here.
Thank you again for being involved in Homecoming 2020. You can contact us at alumni@oru.edu or 918.495.6610 if you have any questions.
---
EVENTS & HOW TO VIEW
---
---
---
TAG US ON SOCIAL!

We also encourage you to make your own splash on social media and tag us (@ORUAlumni) so that we can share your posts with the worldwide ORU alumni community.
Do a 5K Run while wearing ORU garb (T-shirt, hat, etc.).
Take a photo of your pet in ORU garb.
Show us your "Eaglets" (your kids!) wearing ORU swag.