The nomination process for the 2019 Alumni Awards has ended. Thanks to everyone who submitted a nomination!
---
The 2019 Alumni Award Honorees
Congratulations to these four distinguished alumni!
BISHOP LADONNA OSBORN '00 – DISTINGUISHED SERVICE TO GOD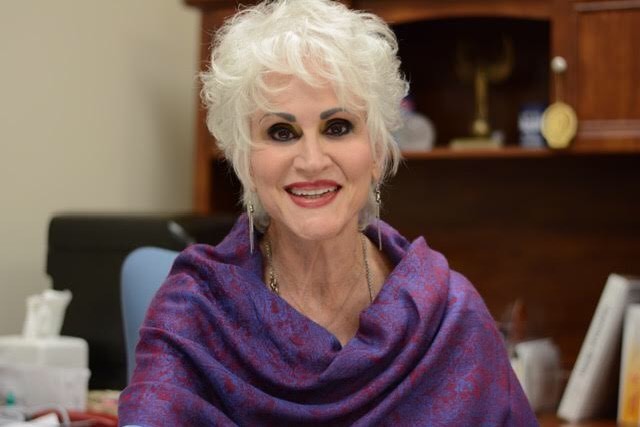 Bishop LaDonna Osborn is the President and CEO of Osborn Ministries International, the world missionary organization founded in 1949 by her parents, T.L. and Daisy Osborn. She grew up on the platforms of world evangelism in nearly 90 nations and has been in full-time ministry since the age of 16. She conducts Osborn Gospel Training Seminars, Mass Miracle Evangelism Festivals, Pastors' and Leadership Conferences, and Women's and Missions Conferences; has authored Bible and teaching courses, books, and audio/video materials translated into seven languages; and founded and oversees the International Gospel Fellowship of Churches and Ministries. She also founded the Women's International Network to encourage, educate, and equip women for all areas of Christian ministry. LaDonna's three earned degrees include a Master of Arts in Practical Theology from ORU. In serving her local church, she ministers to the children, picks up ORU students to bring them to church, and helps teenagers find their purpose in life. She believes Christ's commission to His Church is twofold: to establish people in Christ—evangelism and instruction, and to establish Christ in people—equipping for ministry.
PAUL PALMER '72 – DISTINGUISHED SERVICE TO THE ALMA MATER
Paul Palmer is perhaps one of the greatest promoters of ORU that the university has ever known. This 1972 graduate had an idea—actually, a couple of ideas—back in 2011 about how to bring a large number of his classmates back to campus for a 40-year reunion at Homecoming in 2012. By digitizing old yearbooks and creating a Facebook page for the group, he managed to reach out and round up dozens of alumni. After a 2011 snowstorm decimated attendance at the Class of 1971's 40-year reunion, Paul's brainstorm was to bring '71 grads into the fold for the '72 reunion. And not just 1972 graduates—any alumni, faculty, or staff who were at ORU between 1965 and 1972. This group became known as the Pioneers. The energy that Paul's efforts created has only grown over time, as more and more Pioneers get reconnected and re-involved with the university and old friends. The Facebook page is more than a place to post announcements about events; it's a place for Pioneers to share joys and sorrows and find comfort, support, and prayer warriors. Paul has also served with distinction on the Alumni Association Board of Directors, representing Segment 1 (1968-79).
Jocelyn McCarver '85 – Distinguished Service to the Community
Jocelyn McCarver has served economically disadvantaged youth and families in the Tulsa community for 35 years through Youth At Heart (YAH). She has been YAH's President and CEO for 31 years. Her involvement with the nonprofit began while she was working on her Master of Divinity degree at ORU. Initially, she was a Children's Director, using her skills as a pianist to engage the students with singing, and broadening their horizons by exposing them to various guest speakers and field trips—including one to ORU's campus. In leading the organization, Jocelyn has introduced the annual Volunteer and Partners Appreciation Dinner, which honors more than 100 guests each year. She launched Tulsa's only National Junior Tennis and Learning Chapter in partnership with the United States Tennis Association. She also guided YAH through a merger that expanded its reach from six low-income apartment sites to 11. She has given students opportunities to grow in their faith through partnerships with Tulsa churches. Jocelyn's heart has always been to inspire the students to believe that they can achieve their goals, and not to feel limited by their circumstances.
SUSAN KROLL '88 – DISTINGUISHED SERVICE "IN EVERY PERSON'S WORLD"
Susan Kroll is an Emmy Award-winning and Edward R. Murrow Award-winning Coordinating Producer for NBC News, with 30 years of experience in journalism and TV production. In her career, she has worked for CNN and NBC and has won seven Emmy Awards. She began her career with CNN soon after graduating from ORU in 1988, going from video journalist to associate producer to producer in three short years. She then spent 10 years as a freelance producer, involved with a variety of big stories for CNN including Elian Gonzalez, the Unabomber, the war in Iraq, and the capture of Saddam Hussein. In the same capacity and timeframe, Susan worked for ABC on these programs: World News Tonight, Nightline, Good Morning America, 20/20, Prime Time Live, and This Week. She has been at NBC's New York Bureau since 2004, covering stories such as the earthquake in Haiti and the Boston Marathon bombings. She also made multiple trips to Baghdad as a rotating bureau chief.
---
History and Details on the Alumni awards Program
In 1998, the Alumni Association Board of Directors established an Alumni Awards program. The first awards were handed out in 1999. In 2014, a new award was introduced for Distinguished Service "In Every Person's World." (Note: In 2015, as part of its 50th Anniversary celebration, ORU presented 50 Lifetime Global Achievement Awards to alumni, friends, and other notable individuals. Alumni Awards were not presented in 2015.)
The categories and criteria for Alumni Award nominations are as follows:
Distinguished Service to God
Excellence in fulfillment of Oral Roberts' vision for students to go into "every person's world" through full- or part-time ministry in a church, missions organization, or other ministry.
Distinguished Service to the Community
Excellence in serving the community and society, including those outside the Kingdom of God, by bringing God's voice, light, and power into their world; and excellence in meeting unique challenges presented by their environment.
Distinguished Service to the Alma Mater
Excellence in their field of service, contributions to the total life of the university, and spiritual impact on students, the ORU community, and fellow alumni. Nominations based in part on outstanding or faithful financial support of ORU are welcomed, but this is not a prerequisite for the award.
Distinguished Service "In Every Person's World"
Excellence in carrying out ORU's founding vision through service and achievements in non-ministry/non-missions fields, and by representing Christ in their particular corner of "every person's world."
In all four categories, quality and longevity of service and ministry will be considered. Those who have served "quietly and faithfully" will be on equal footing with those who are widely recognized for their work. Each nominee's life and conduct should reflect Christ's character as revealed in scripture.
For more information, contact your board representative or the Office of Alumni Relations at alumni@oru.edu or 918.495.6610.
2018 honorees
Elizabeth (Wood-80) Chen, Distinguished Service to God; Dr. Micah Hill (97), Distinguished Service to the Community; Chris Busch (73), Distinguished Service to the Alma Mater; and Clay Jacobsen (78), Distinguished Service "In Every Person's World"