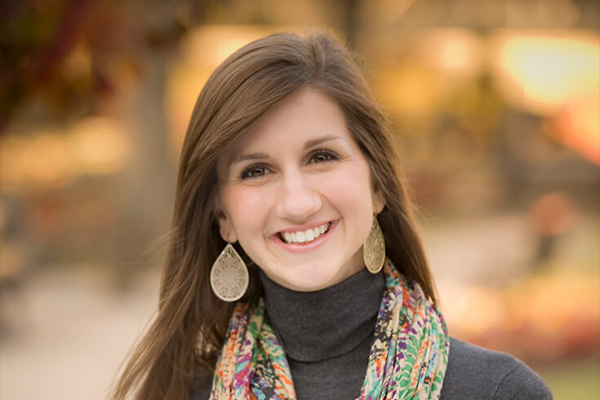 Email: melgarbuz@oru.edu
Phone: 918.495.7310
Text: 539.777.0763
Graduate from ORU: 2007
Hometown: Gladstone, MO
Degree: Communications

WHAT DO YOU LOVE ABOUT ORU?
I love the people I met here! My freshman year I hardly knew anyone when I first stepped on campus, but by Labor Day weekend my parents were getting an earful about all the people on my floor and my brother wing. My favorite things about ORU were not the organized activities but the randomness that is created by a bunch of unique people living together. My friend and I invented "Oklahoma Sledding" (which involves a cardboard box and a hill). Every Friday after classes, another friend and I would have "bench time" to catch up and meet new people. We also enjoyed making music videos in the dorms and taking marathon naps after staying up late.
WHAT ACTIVITIES WERE YOU INVOLVED IN AT ORU?
The two things I enjoyed most were being a Resident Advisor and the school mascot, Eli the Golden Eagle. It is impossible not to be involved in something around campus. I was in a number of clubs, mostly for my major, like Society for Human Resources, American Society of Training and Development and Spanish Club. I also participated in Adopt-A-Block and other community outreaches.
WHAT'S YOUR FAVORITE THING TO DO IN TULSA?
One of my favorite things to do in Tulsa is find unique places to eat with friends. I used to be the pickiest eater and I realized I missed out on so many dynamic flavors! I am ever on the look-out for the best BBQ, breakfast place, donut shop, Mexican fare, and bread pudding!