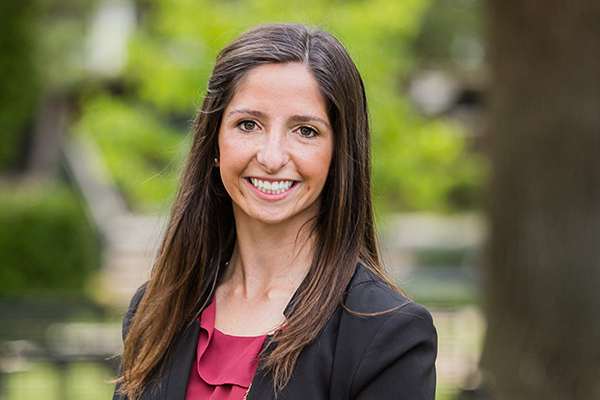 Email: mseigel@oru.edu
Phone: 918.495.7963


WHAT DO YOU LOVE ABOUT ORU?
What I love most about ORU is the tight-knit community and well-rounded opportunities the school has to offer. Throughout my time at ORU I fell in love with its mission and people who make up this great school. I made so many life-long friendships with genuine and loving people who I can count on for anything. In addition to making exceptional friends, the spiritual integration into every aspect of the University was overwhelmingly life-changing. I am forever thankful for the opportunity to have attended ORU, and for all of the experiences during my time here.
WHAT ACTIVITIES WERE YOU INVOLVED IN AT ORU?
Two of my favorite activities at ORU as a student were Athletics and Missions & Outreach. I was a member of the ORU women's soccer team for four years, and my favorite memories all involved game day getting cheered on by friends, family and the ORU community. I also enjoyed attending sporting events with my friends and floor. I loved dressing up for basketball games and cheering on the Golden Eagles! ORU Missions & Outreach was another program enjoyed being a part of. I went to Brazil for a month as a member of a mission's team, where we helped build churches along the Amazon River. It was an unforgettable experience! Another way I got involved in Outreach was through the Halloween Canned Drive, where I got to dress up and go Trick or Treating for cans to donate to the community. I really enjoyed being a part of such an amazing community that is so eager to go out and serve locally and internationally.
WHAT'S YOUR FAVORITE THING TO DO IN TULSA?
All of my favorite things to do in Tulsa involve being outside. I enjoy playing sand volleyball on Riverside, playing disc golf at Hunter Park, going mountain biking at Turkey Mountain, playing on soccer leagues at Soccer City and NEOSA and hosting board game nights!