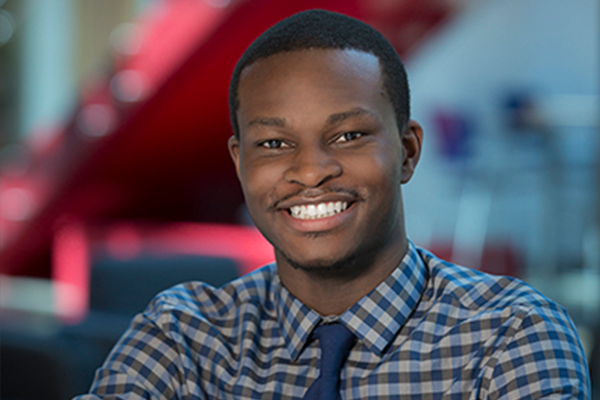 Email: jsims@oru.edu
Phone: 918.495.6502


Graduate from ORU: 2015
Hometown: Charlotte, NC
Degree: Ministry and Leadership

WHAT DO YOU LOVE ABOUT ORU?
The people of ORU are what I love the most, and they make it one of the greatest places to be. The atmosphere and community here is unlike any other place I've been. It's a place where the call to "go into every man's world" is something that is still being carried out today!
WHAT ACTIVITIES WERE YOU INVOLVED IN AT ORU?
As a student here at ORU I was involved in several exciting organizations. I participated in the missions department through outreach events and led a mission team to Israel. ORU also presented opportunity for me to grow through two leadership positions as a men's chaplain and resident advisor.
WHAT'S YOUR FAVORITE THING TO DO IN TULSA?
A few of my favorite things to do in Tulsa, are visiting the downtown Brady Arts district, going out for an evening of bowling and food, and even an occasional sporting event.
WHAT DO YOU LOVE ABOUT YOUR JOB?
I really enjoy the opportunity to connect with students and assisting them in the admissions process. because it allows me to play a part in God's larger plan in students' lives.