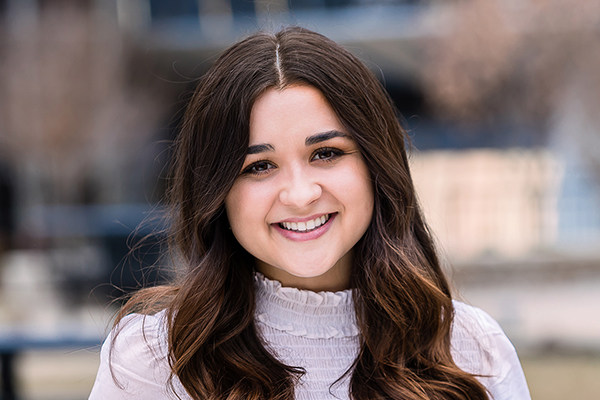 Email: anareed@oru.edu
Phone: 918.495.6529
Text: 918.935.0303
Graduate from ORU: 2018
Hometown: Uniontown, OH
Degree: Public Relations

WHAT DO YOU LOVE ABOUT ORU?
I love how ORU challenges students to grow. All the different opportunities to get involved on campus helped me find a place to use and develop my gifts. ORU places a huge emphasis on student leadership and does an amazing job of empowering students to be world changers. I love the platform they give students to truly walk in their giftings..
WHAT ACTIVITIES WERE YOU INVOLVED IN AT ORU?
I was a part of the Resident Advisor Program for 3 years. As an RA, I was responsible for the 30 girls living on my hall. To me, being an RA was much more than simply logistics and meetings. My role allowed me to build community and relationships with each of the girls, creating a space where they felt safe and known. Being an RA was such a fun and rewarding experience. Dorm life truly is the best life! I was also involved with ORU Missions and Outreach. My sophomore year, I had the opportunity to co-lead a team of students to Japan for a month-long mission trip. We partnered with a ministry in Japan where we spread the Gospel in the streets of Tokyo. Sharing the hope of Jesus to the beautiful people of Japan, alongside my peers, was an experience I will never forget.
WHAT'S YOUR FAVORITE THING TO DO IN TULSA?
In Downtown Tulsa, you will find motorized scooters scattered along the sidewalks which you can rent. My favorite thing to do is adventure around downtown on the scooters with a group of friends. We always have a blast and discover new spots or places to eat along the ride.