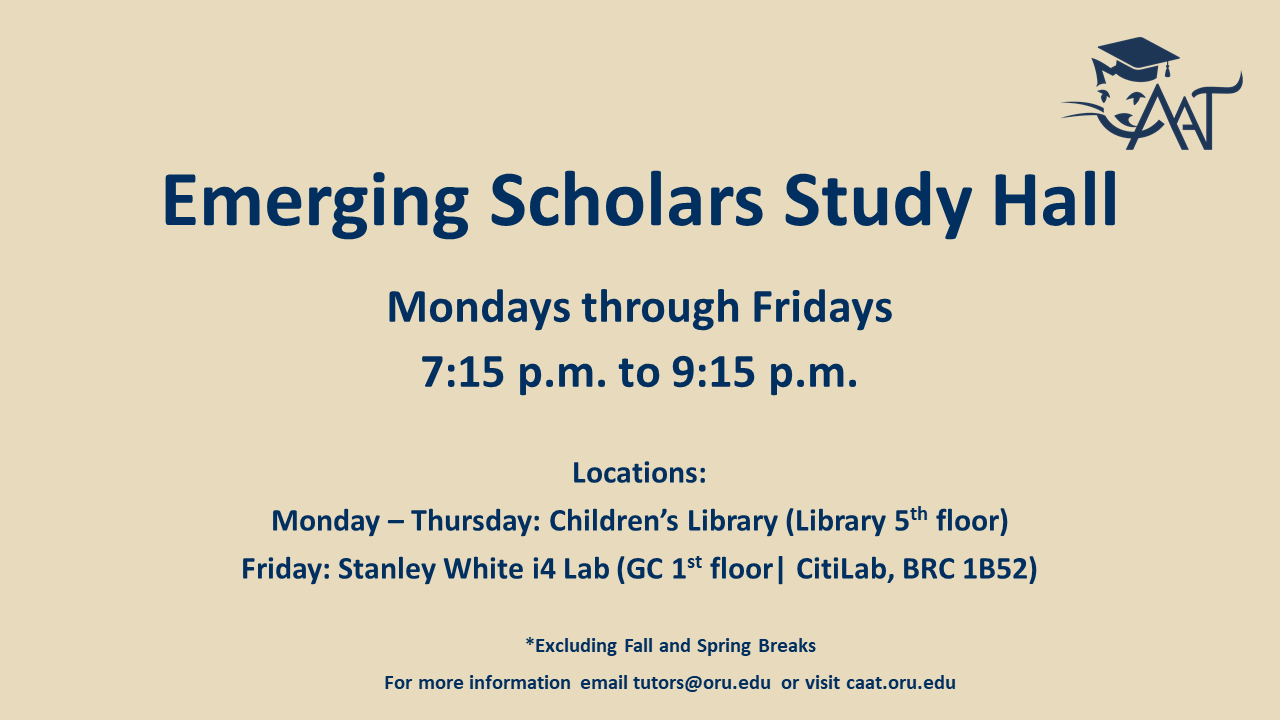 Academic support is provided for students who need to improve their GPAs in order to maintain their scholarships. To participate, students are required to attend two hours of Emerging Scholars Study Hall or extra CAAT tutoring each week.
Students must be logged into the Accudemia system when they attend either tutoring or the Emerging Scholars Study Hall. The Study Hall monitors and tutors will help students swipe-in and swipe-out so that their minutes are recorded.
The Emerging Scholars Study Hall schedule is as follows:
Mondays-Thursdays: 7:15-9:15 PM, Children's Library (5th Floor Library)
Fridays: 7:15-9:15 PM, Stanley White i4 Digital Enterprise Lab
Directions to SW i4 Lab (Fridays only)
From the "Hall of Mirrors" on GC3, take the main elevators (or the stairs) down to GC 1. Turn left off the elevators, and then left again. Follow this hallway around until you pass the Pepsi machine and come to a pillar & wall. (There is a label on this wall pointing towards SW i4 Lab). Go left through the fire door. Keep walking through another short hallway, through another door, and then turn left down the hall. Take the first door on the right into the Stanley White i4 Digital Lab (BRC 1B52).