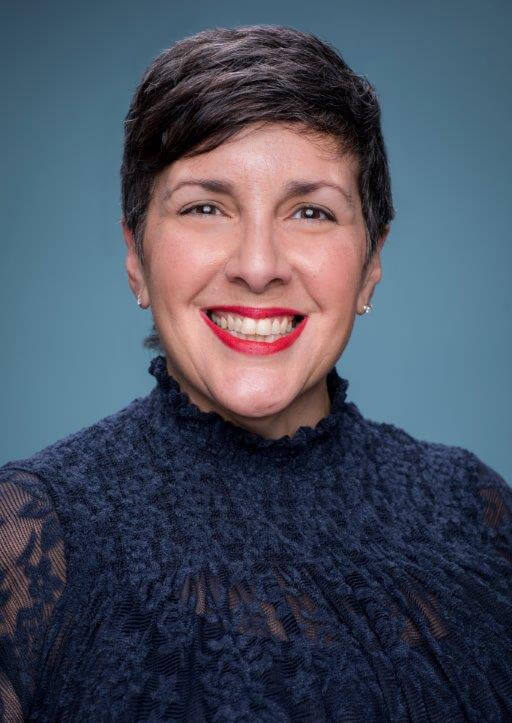 Mrs. Tessie Güell DeVore is the President of LUMO, a non-profit dedicated to visual Bible engagement that redefines the standard of visual biblical media. LUMO is part of OneHope, Inc., a ministry whose mission is to affect destiny by providing God's Word to all the children and youth of the world. The cornerstone of LUMO is the four Gospels portrayed in film. Each Gospel is one film that uses unabridged Scripture and breathtaking visuals to paint an authentic portrait of the life of Christ. Within OneHope, DeVore also serves as Vice President of Publishing & Marketing at OneHope.
Prior to entering the Bible cause, DeVore was the Publisher and Executive Vice President of Charisma House. Under her leadership, Charisma House published multiple New York Times bestsellers as well as various titles that individually sold more than 1 million copies. She is a publishing industry veteran with 25 years experience in Christian book publishing. While others normally specialize in only one area of publishing, she is uniquely qualified and respected for her expertise in many publishing fronts, including English and Spanish book publishing; English and Spanish magazine publishing and both domestic and international distribution.
A Cuban-Puerto Rican and fluent in English and Spanish, DeVore was named in 2002 as one of the "Top 100 Hispanic Journalists and Media Personalities" by PR Newswire. In 2005, Charisma magazine recognized her as one of "30 Emerging Voices Who Will Lead the Church in the Next Decade." DeVore was the first female president of the Spanish Evangelical Publishers Association (SEPA) and was also the first person to serve two consecutive terms.
An award-winning writer–both in English and Spanish–she earned her B.A. in Journalism and Public Relations with minors in Speech Communications and Psychology from Auburn University in Auburn, Alabama. She is the co-author of "Happy Birthday to Me", a children's book about a boy growing up in a multicultural home.
Her career in marketing and public relations started when she was 17 years old and was named the youngest account executive for Kaplinger and Associates, the largest privately owned marketing, advertising, and public relations firm in the Caribbean during the 1990s. In this role, she directly supervised various national promotional campaigns, most notably the United States tour of the Spanish version of "Evita", the famed Broadway play.
In 2013 she was elected as the first Chairwoman of the American Bible Society's (ABS) Latino Advisory Council. She now serves on the Board of Directors of ABS. She is a frequent speaker at both business and Christian events, and her life and testimony have been featured in various books and articles. She has been married to David E. DeVore since 1996, and they are the parents of two young men, David Alejandro and William Francisco.