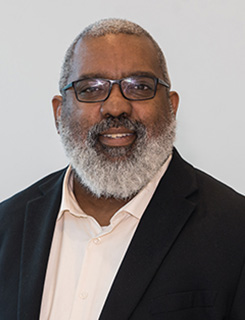 Stuart Greaves leads the Executive Leadership Team of the International House of Prayer of Kansas City (IHOPKC). He has been part of IHOPKC since 1999. For 20 years he led the NightWatch, the hours of the main Prayer Room which are from midnight to 6am every night. Before beginning with IHOPKC, he was a Campus Staff worker with Intervarsity Christian Fellowship.
Greaves was born in the Netherlands, grew up in Suriname and attended high school in Curacao and Venezuela. He holds a B.A. in Church Ministries from Southeastern University and a Master of Science in Education, Media Design and Technology from Full Sail University in Orlando, Florida. He is also a licensed pilot. Stuart is recognized as one of the primary teachers at IHOPKC and thus at the International House of Prayer University (IHOPU). He teaches verse by verse through various books of the Bible. His passion is to equip people to cultivate intimacy by growing in their understanding of the beauty of Jesus, and to be engaged in worship and prayer for the great harvest along with partnering with the Lord as He prepares the Church to be a prepared Bride (Rev. 19:7).
He is the author of the book "False Justice" which addresses the growing social justice trends and the need for the gospel as the message of justice.
He has been married to Esther for 25 years.