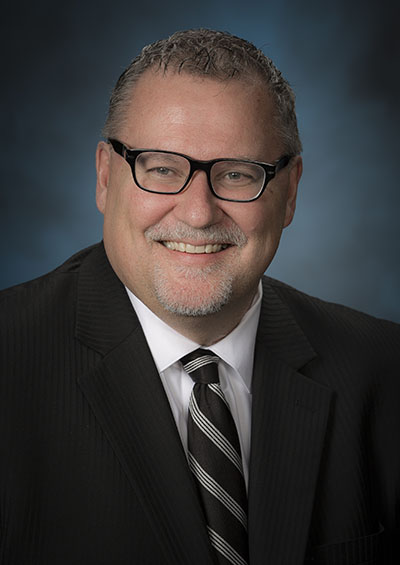 Dr. Mike Rakes and his wife, Darla, serve as Lead Pastors at Winston Salem First, a 70-year-old church located in North Carolina. They have deep concerns about the spiritual health of the U.S. Church and are committed to mobilizing faith communities for God and the good of humanity. Mike feels strongly that Jesus followers can promote love and unity with people of other faith traditions and those still searching. "The real game of life is not played out on Sundays, but on the other days of the week," Rakes says, "and each of us should help to brighten our city every day."
Mike and Darla led their congregation to cancel a twenty-five-year tradition of Christmas and Easter productions held on the church campus, and instead they launched and underwrote Love Out Loud – an independent partnership that connects community leaders and resources with local churches to live out the love of Jesus in their city – for many years. In 2014, a Pastoral Task Force was formed, and they called for a relocation of their church. The relocation also called for Mike to implement a shared governance model for the local church, to relocate funds from their private Christian school, and to and look for ways to fill the gaps in the 3pm – 6pm window for children unable to afford tuition-based education. Mike and Darla have raised up Certified Chaplains from the congregation to help meet the needs of their church and the city. These bold moves have positioned this historical church to now be in the middle of the innovation quarter of Winston-Salem.
Mike has an M.A. in Biblical Literature from AGTS ('93). He took a Senior Pastorate in Central Florida and began a M.Div. at Reformed Theological Seminary ('94-96') in Orlando, and completed it at Biola University ('97). He also completed a D.Min. from Biola University (00') with an emphasis in spiritual formation. Mike is a lifetime learner who loves to read and write. He believes education is a worldwide language that provides the body of Christ an opportunity to share God-thoughts with people who are far from God. He has held numerous positions within academia, including serving as Department Chair and Vice President.
Mike and Darla have two children, Brayden and Whitney. Whitney went to heaven in 2019 after a courageous battle against cancer but left behind a deep impact on her generation as a Worship Leader, poet, and song writer. Their son Brayden and his wife Heather serve in various ministry capacities, and have a daughter named Blake. Mike's blog can be found at mikerakes.com. Additionally, he has written a book titled Slings and Stones, published by Charisma House.