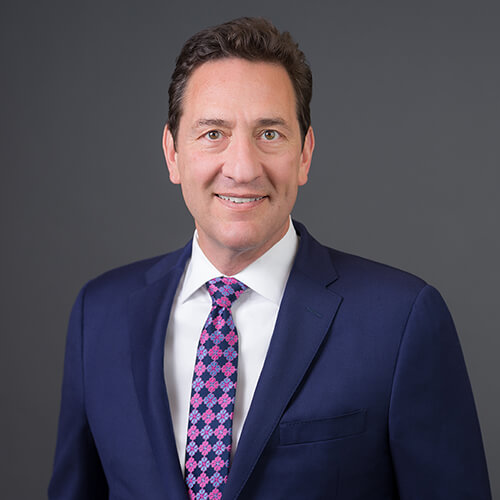 Tony Guida is a Partner and team lead with the Education Industry Group of Duane Morris LLP, a 800+ attorney law firm with 27 offices in major markets around the world. He and Duane Morris serve all sectors of postsecondary education and the businesses that support postsecondary education, providing deep experience and guidance in strategy, operations and finance, and policy, as well as all legal aspects of this complex industry. Tony's practice focuses on issues relating to K-12 and higher education mergers, acquisitions and other substantive changes, federal and state regulatory matters, accreditation, government affairs and government response, and crisis management.
Tony previously served in senior executive positions with two major publicly traded companies that own and operate colleges and universities on multiple platforms. As a member of the senior executive team reporting to the CEO, Tony has led functional areas that included regulatory affairs and compliance, government relations and public affairs, policy, public relations and internal communications, and strategic development (including acquisitions, divestitures, and greenfield campus development).
Tony has also served as the CFO and General Counsel of a large Pittsburgh-based culinary school. Prior to that, he was a shareholder in the Litigation Section of Pittsburgh-based Buchanan Ingersoll and Rooney, PC, practicing law there for more than a decade. Tony is admitted to practice law before the United States Supreme Court and various federal and state courts and has passed the CPA examination in Pennsylvania. He is a graduate of the University of Dayton (B.S., Accounting, 1982, magna cum laude) and the University of Cincinnati College of Law (J.D., 1986, Law Review).
Tony previously served by appointment from the House of Representatives on the Advisory Committee on Student Financial Assistance, which is a bipartisan source of advice and counsel on student financial aid policy to Congress and the Secretary of Education. He speaks frequently at higher education events and conferences on issues relating to higher education mergers, acquisitions, and other transactions and changes, licensing and accreditation, online education, federal and state higher education policy, and government affairs. He is lead author on an article published in the University of Chicago Law Review as part of a symposium entitled, "Understanding Education in the United States: Its Legal and Social Implications."
Tony's board service includes the Association for Private Sector Colleges and Universities. He previously served as Board Chair for the Parental Stress Center in Pittsburgh, as well as on his local church board.
Tony and his wife Carol have been married for more than 30 years and are members of Hillsong Church Orange County. Prior to moving to Southern California in 2012, they were members of Victory Family Church in Cranberry Township, Pennsylvania, and Grace Life Church in Monroeville, Pennsylvania. They have four awesome boys: Anthony, an ORU graduate, Nicholas, Christian and Joshua. They also gained an incredible daughter when their son, Anthony, married ORU graduate, Olivia Joy Ophus. Oliva recently gave birth to Tony and Carol's first grandchild, Shiloh Joy Guida.